Since it's my birthday month and I've got a few items up for grabs, I've decided to share the joy by doing weekly give-aways for this month!
How exciting is this?! 4 give-aways for this month!
3 awesome rings.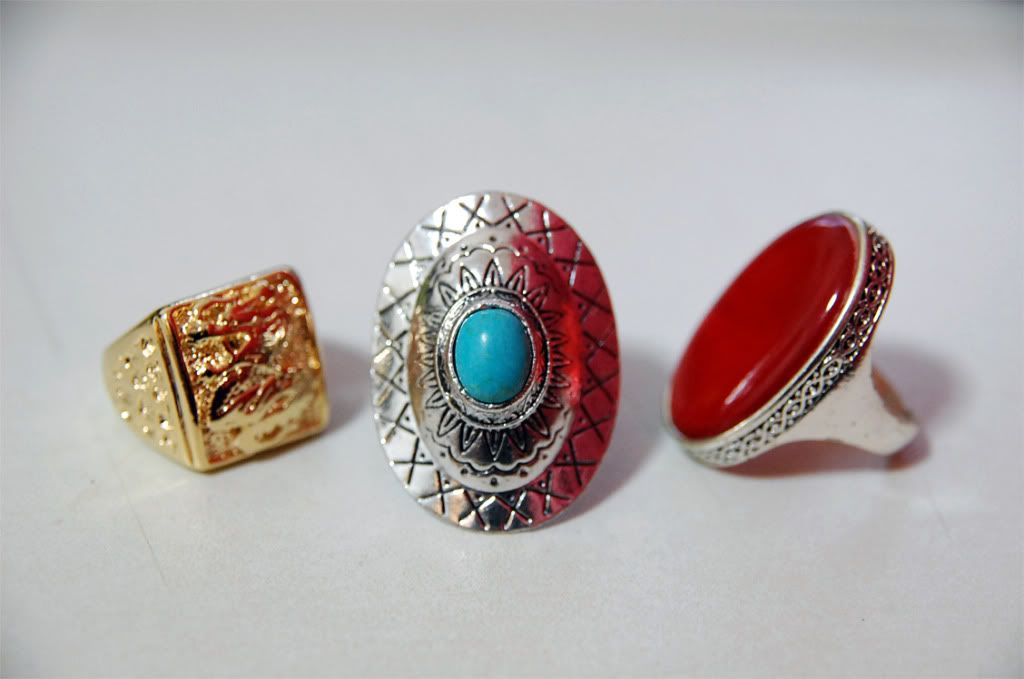 And a set of 2 bottles of nail polish.
Want to win any of those?
Follow FashionOnYourFeet on
Bloglovin'
or
Google Friend Connect
(it's under Followers on the right column) and place a comment like this:
(1) Name and email address
(2) State if you followed FOYF using Bloglovin' or Google Friend Connect
(3) What you love about birthdays
One winner will be announced weekly!
The item for this week's give-away is this Turquoise Tribal Ring!
Anyone and everyone can take part! However one person is only entitled to winning one item, if you took part in the first week's give-away and did not win, you're very welcome to take part in the second week's give-away.
I'll announce the winner for this Turquoise Tribal Ring on the 10th of October at 10pm local time.
All comments for this post will be disabled after that.
GOOD LUCK!
Ciaos
Love
Venetia
Follow my blog with bloglovin