I'm bit peeved at Blogger right now cause I can't upload anymore photos. Why? I've used up all of the 1GB of my Picasa account. The photos in my account date to way back from 2007 till now (I was using Photobucket from 2004 till 2007). Anyone would have used up 1GB in 3 years right?
Now I'm considering if I should upgrade my Picasa account or just be a cheapskate and create another Photobucket account. I currently have 3 PB accounts, one for my online shop, one for personal use + backup for my online shop and I just created one more so I can put up photos here. The irritating part of PB is the freaking pathetic bandwidth. I'm trying out PB for a week and we'll see how it goes.
What I wore for school and TOPSHOP/TOPMAN fittings on Wednesday.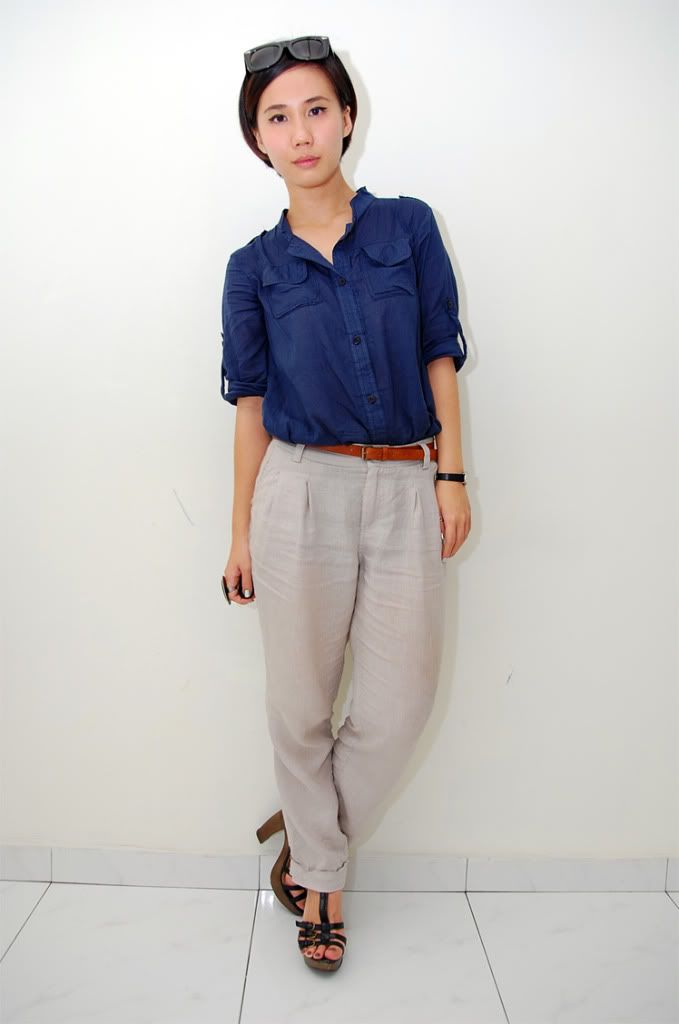 My nails! It's so sparkly! I went to Vedure Clinic at Wheelock Place to get my nails done. Those are custom made nail stickers by Minx for TOPSHOP. I asked Joyce (the consultant there) how much a walk-in customer had to pay for getting a Minx manicure, she told me that it's $110. Oh my! I'm so glad that my Minx manicure was sponsored. Joyce introduced me to a gel-like nail polish, I totally forgot what it is called but it lasts up to 3 weeks! Now isn't that awesome?! It's around $60 for a manicure, $60 for 3 weeks, that's good value for our money. Might want to go try some day.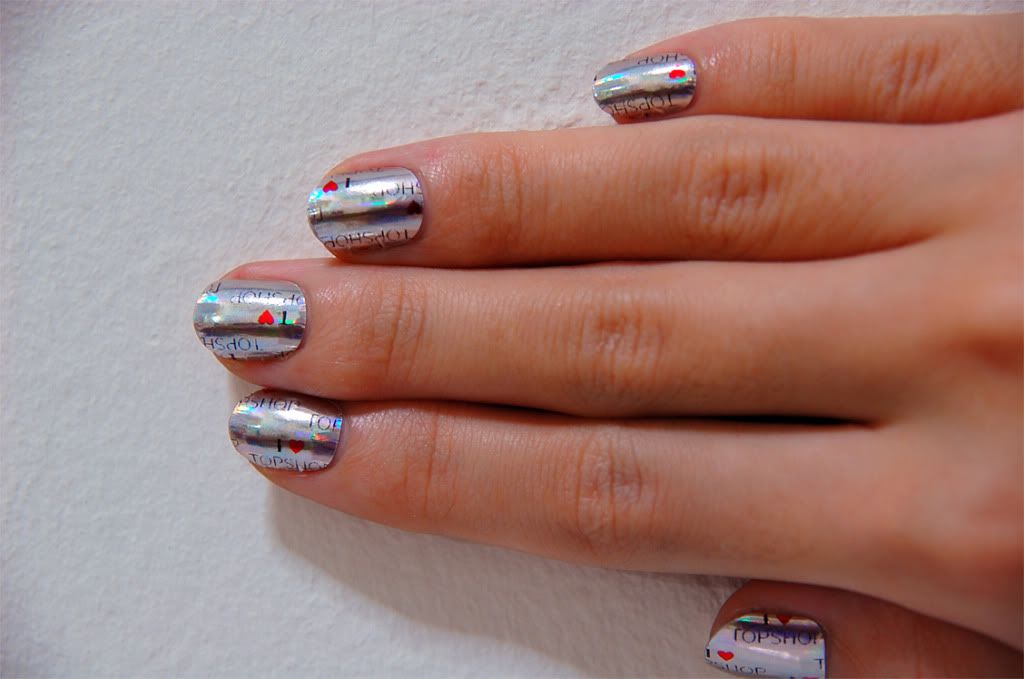 Top, ScarletRoom. Pants, Topshop. Belt, Korea. Watch, Korea. Rings, Korea / F21. Sunglasses, Urban Outfitters. Shoes, F21.
Whole lot of photos from the party last night! It was so awesome, I bought some awesome clothes and I'm so broke right now! But it's all good.
I'll upload the photos soon!
Ciaos
Love
Venetia