There's something wrong with blogger's photo upload system. It's driving me mad! I've resorted to photobucket for now. Argh. I hate relying on photobucket cause of the bandwidth thing.
Okay back to business.
I love this collection by Christopher Kane. The oriental floral embroidered in leather and the lace is perfection. Love everything! From the traditional
qi pao
to the blouse skirt combi to the bustier dress. Marvelous!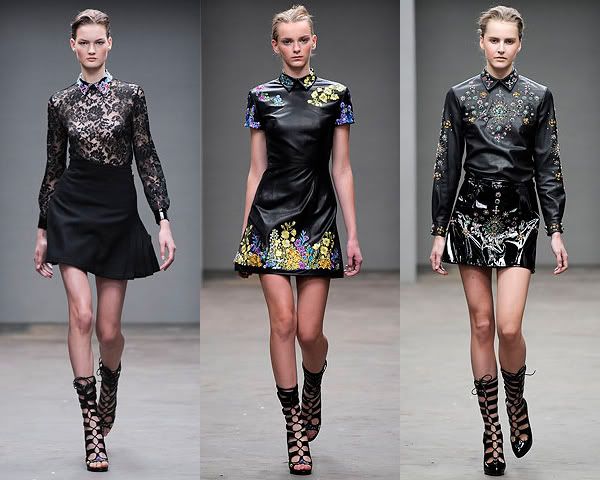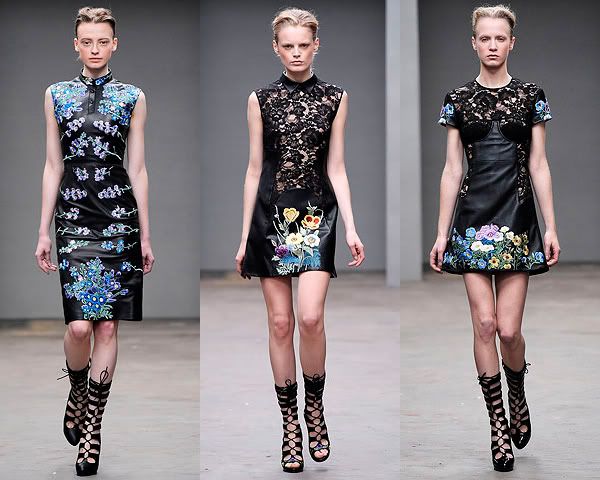 Doesn't Emma Watson look stunning in this piece.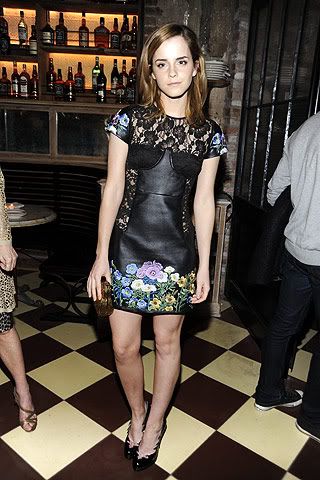 Photos: Style.com
Let me know if you're loving or hating Christopher Kane's collection!
Ciaos
Love
Venetia